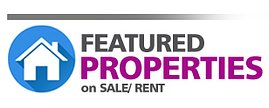 VFM is an acronym for 'Value For Money' and it is a Brand we have chosen for products and services where we do our best to save you the consumer money by obtaining the best value and providing outstanding service.
Our sister companies provide other services such as Gold Bullion Savings Accounts, Insurance Services for Healthcare and Immigration, Mortgage & Finance Services & Equity Loans and Entertainment Services.
VFM Cyprus (UK) Buying - Selling - Renting is an International Property Marketing Consultancy (Not an Estate Agency - See below) founded in the UK over 10 years ago with offices in Northamptonshiire with UK & CY phone numbers and staff. The UK office is managed by Terry Nichols and we operate the Cyprus office on the company's behalf and as a point of contact. As Property Marketing Consutants, we collaborate with a multitude of Licensed Estate Agents and other Real Estate Professionals saving you the consumer a lot of time surfing and scrolling the internet or the streets. We market their properties and make introductions to the Estate Agents to arrange viewings.
We also market properties on behalf of sellers and that aspect is taken care of by Terry in the UK. We Market Properties for Sale and for Rent and we also offer our 'Bridge To Cyprus' for Capital Raising for the over 55's via Equity Loans and Later Life/Lifetime Mortgages. (Via another one of our sister companies)
The difference between International Property Marketing Consultants and Licensed Estate Agents
Unlike Licensed Estate Agents, who represent Buyers & Sellers of property by direct contact with the buyers or sellers then list the properties for sale or rent, advertise these on their website (and elsewhere) and conduct viewings on behalf of the Owners, Buyers & Sellers and then see the sale through whilst liasing with the sellers & buyers legal representatives.
As International Property Marketing Consultants, we are only concerned with generating enquiries or 'leads' which we then pass on to the Licensed Estate Agents.
These enquiries or leads are Generated using Sales Funnels, Landing pages, National Property Exhibitions, National Newspaper Advertising, Media Exposure (Radio/TV) Social Media Platforms in related interest groups and even leaflet/flyer distribution.
Additionally, we have a database of specifically interested buyers or sellers (by way of membership) where we do our utmost best to 'Match' buyers and sellers.
These are just 'some' of the resources that we, as International Property Marketing Consultants, undertake. Thus, a totally separate function and service is provided to both consumers, house-hunters, buyers and sellers.
And, of course, a valuable service to Licensed Estate Agents looking to make more sales and acquire new clients. (Sellers & Buyers).
We collaborate with at least half a dozen Licensed Estate Agents in The Republic of Cyprus - One such collaboration is with X.N United Property Brokers Ltd - Reg No.758 410/E